Da wir seit Juni 2008 in einem eigenen Haus mit riesigem Garten wohnen, dachte ich, daß es eine sehr schöne Sache wäre, Ihnen unser Leben mit unseren Katzen anhand von schönen Bildern vorzustellen. Diese Bilder beziehen sich sowohl auf unsere Katzen, als auch auf die wunderschöne Natur, die uns hier umgibt.
Viel Spaß!:)
Since June 2008 we're living in an own house with a very big garden and I liketo present you our happy life with our beautiful cats in these wonderful area. Enjoy! :)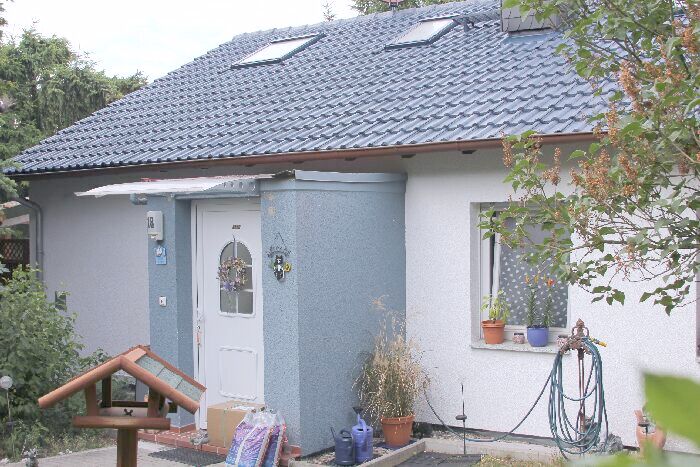 Das obere Bild zeigt unser Haus, bevor wir im Juni 2008 eingezogen sind. Und jetzt im Mai 2011.
The first picture shows our house in June 2008 before we moved in. And now in May, 2011.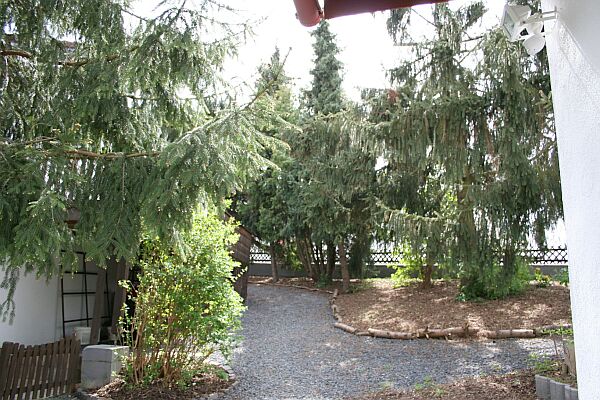 Ein Stück von unserem hauseigenen Wald:)
A piece of our own forest:)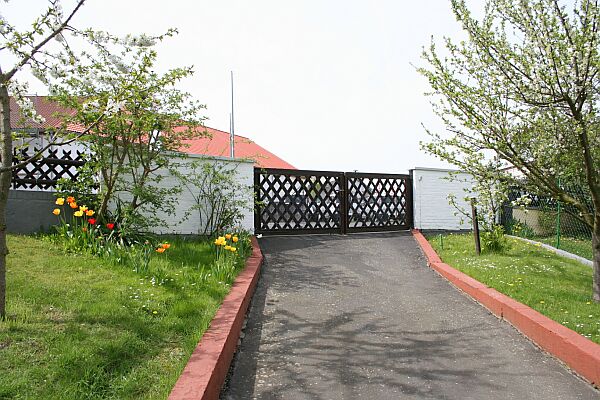 Weg zur Garage mit blühenden Tulpen und Kirschbäumen süß und sauer.
Way to garage and tulips and cherry trees sweet and sour.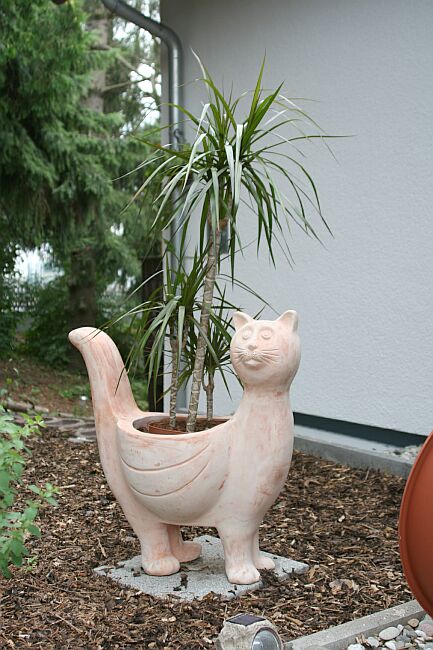 Unsere Vorgarten-Miezies:)
Our dooryard-cats:)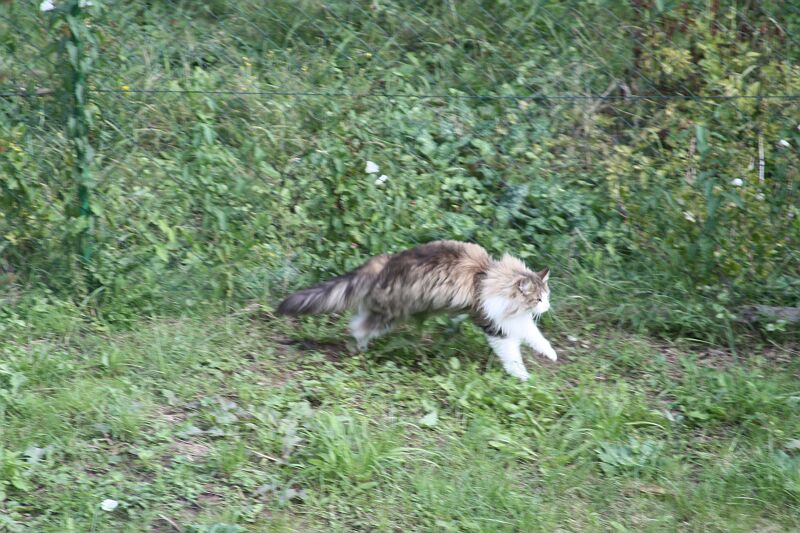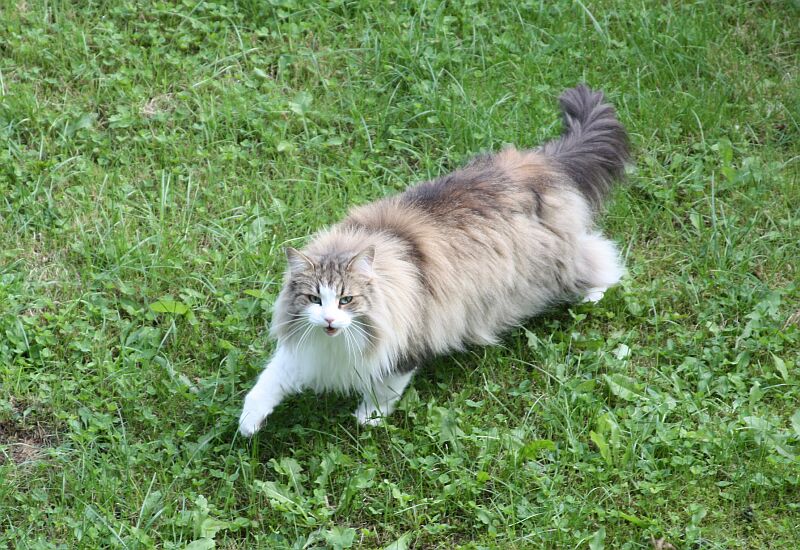 Keesha powert durch den Garten:)
Easy to see how much Keesha enjoys the garden:)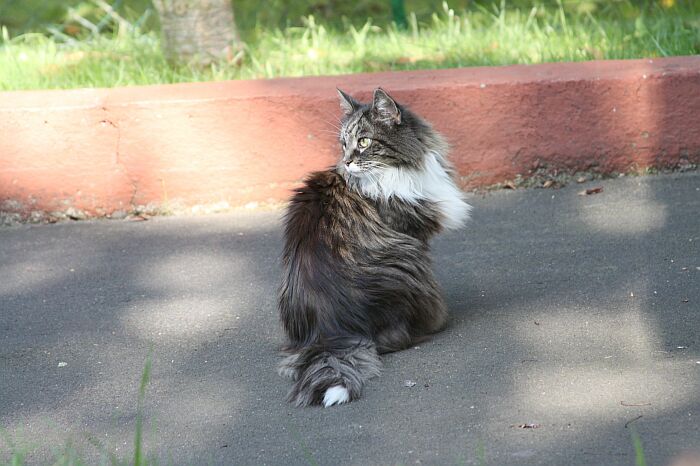 Seniorin Gina genießt die letzten Sonnenstrahlen eines Tages.
Senior Gina enjoys the last rays of sunshine of the day.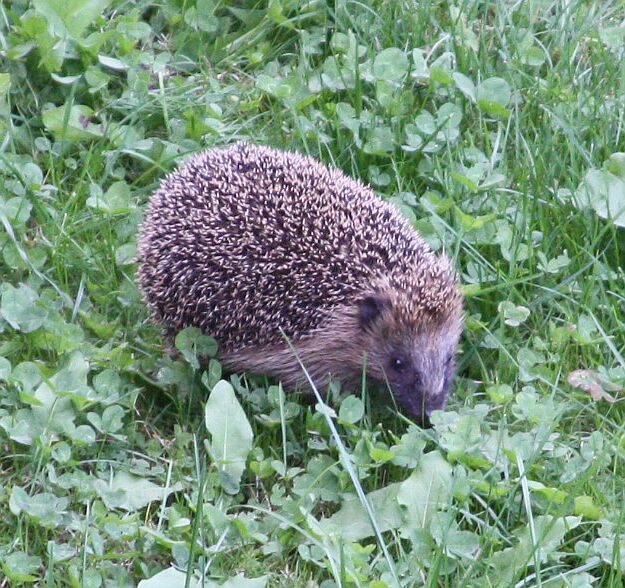 Herbstbesucher:)
Autumn visitor:)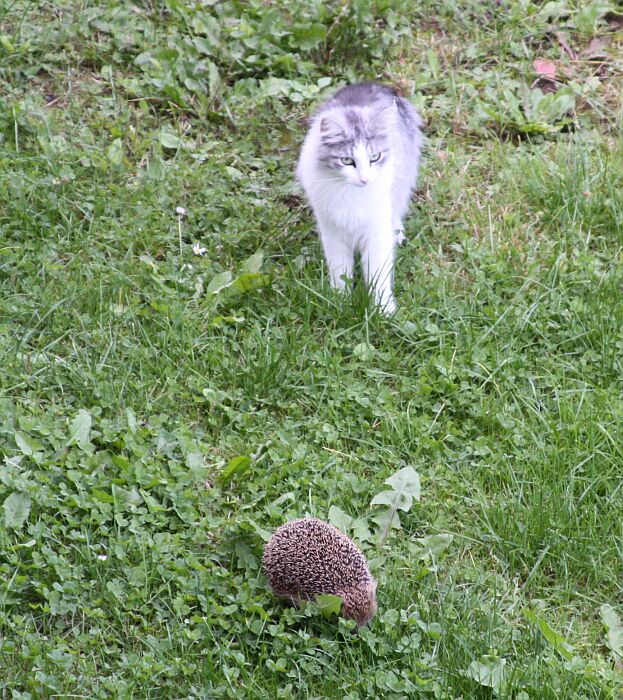 Rain bei ihrer ersten Begegnung mit einem Igel.
Rain's first chance meeting with a hedgehog.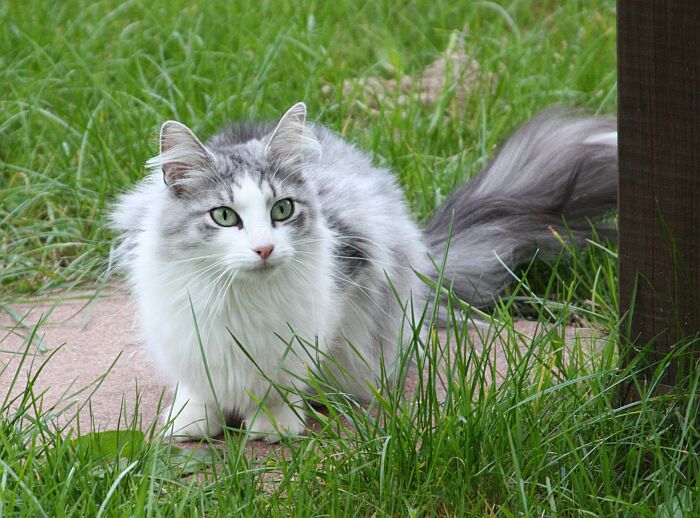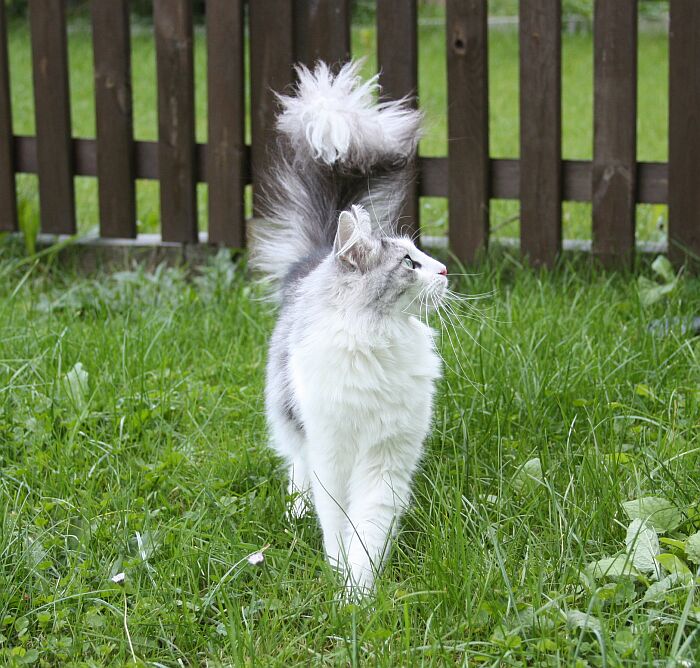 Rain liebt den Garten über alles und hat sich von ihrem Verhalten her um 100 % verändert.
Rain loves the garden all over all and changed her behave round about 100 %.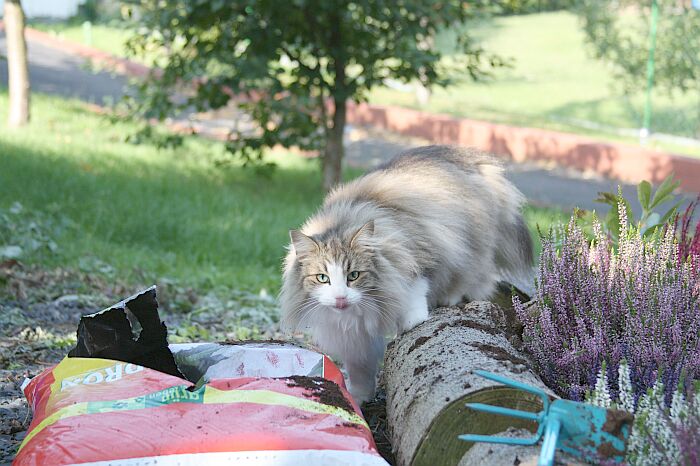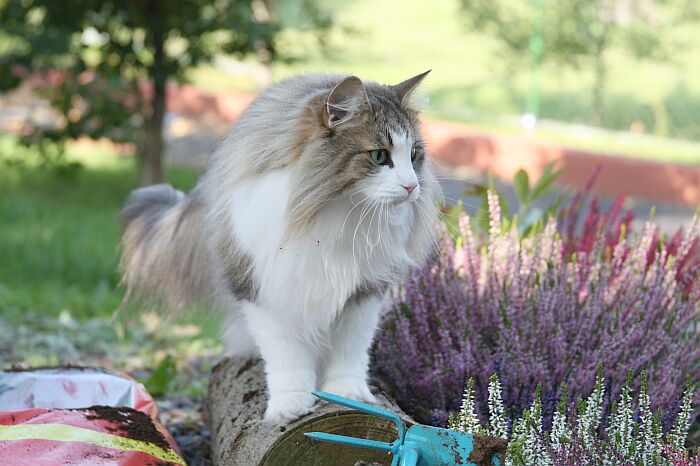 Keesha bewacht mit Argusaugen das Einpflanzen des Heidekrauts:)
Keesha is watching us by planting heathery.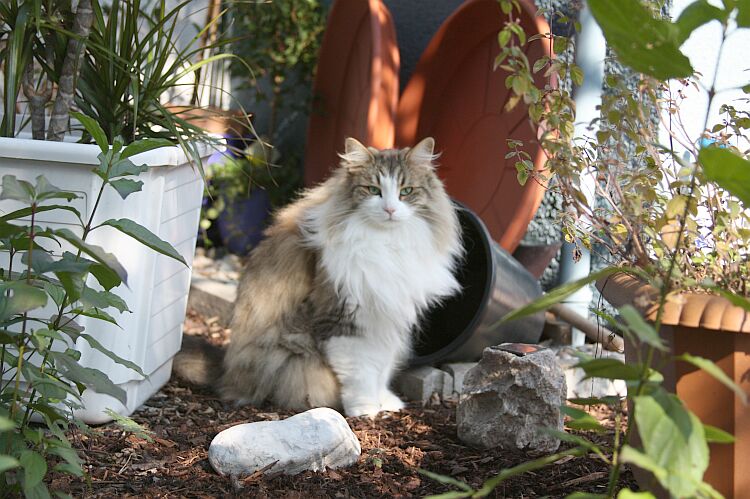 Keesha macht Pause im Schatten des Vorgartens.
Keesha is taking a rest in the dooryard.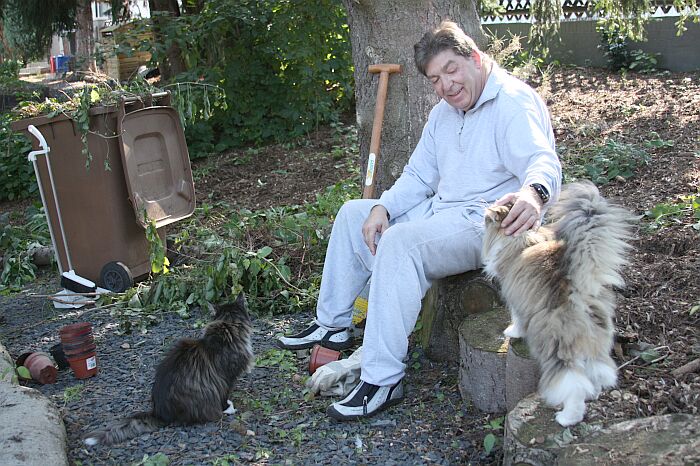 Gartenarbeit unter Mithilfe von Katzen macht einfach doppelt Freude:)
Working in the garden with help of cats means double fun:)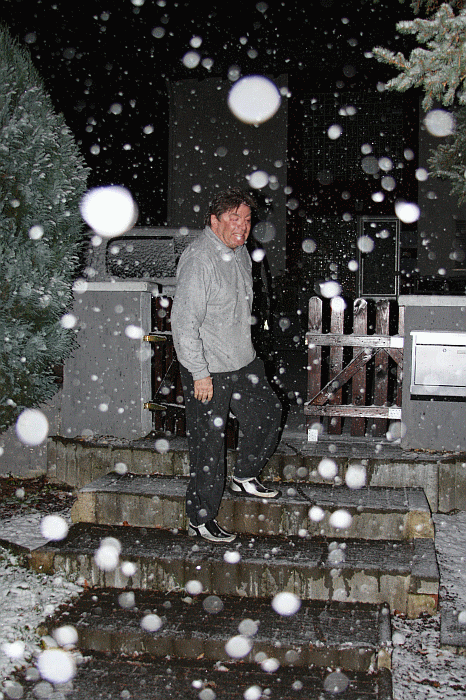 Hurra! Der Winter ist da! Norbert sieht noch nicht wirklich begeistert aus;)
Hurray! Winter has come! Norbert doesn't seems inspired:)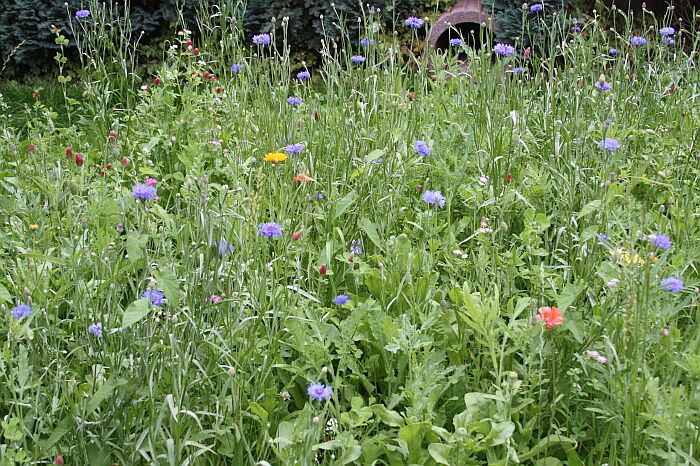 Unsere Blumenwiese spring/summer 2009. Einfach nur schön!
Our meadow of flowers in spring/summer 2009. Just beautiful!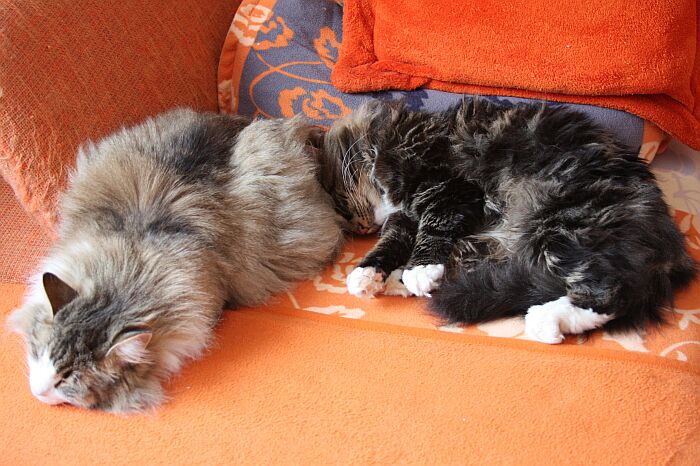 Keesha und Rambo beim Mittagsschlaf:)
Keesha and Rambo at nap:)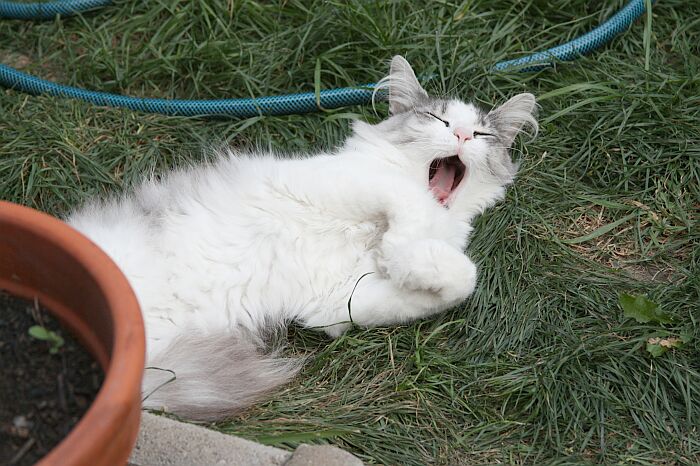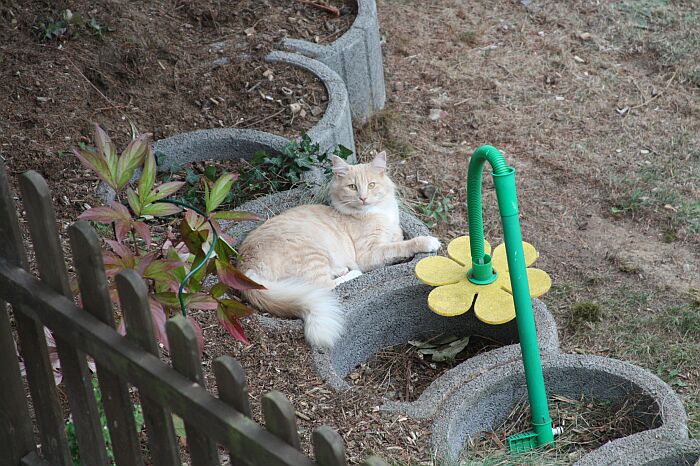 Keesha hat sich den besten Platz auf der Bank gesichert:)
Keesha has occupied the best seat on the bench.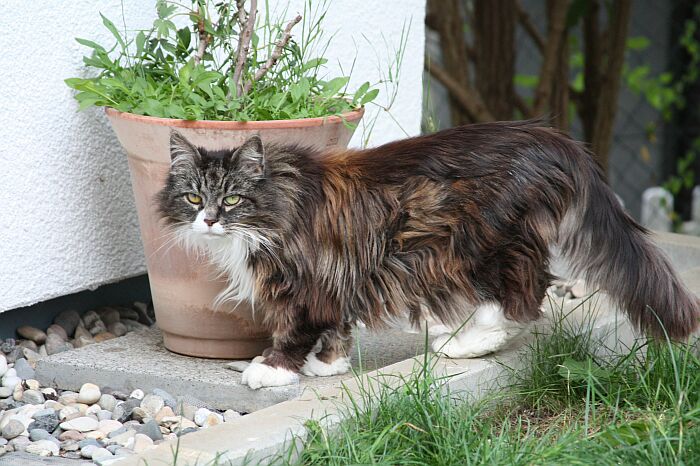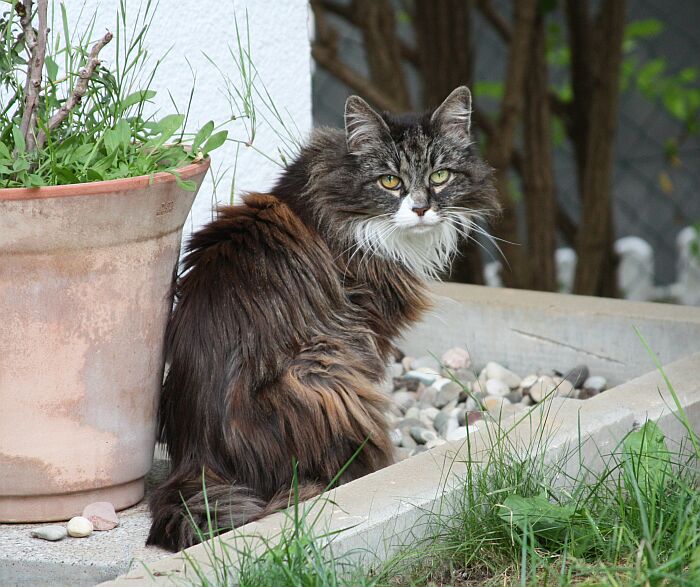 Seniorin Gina beim Ausgang
senior cat Gina outside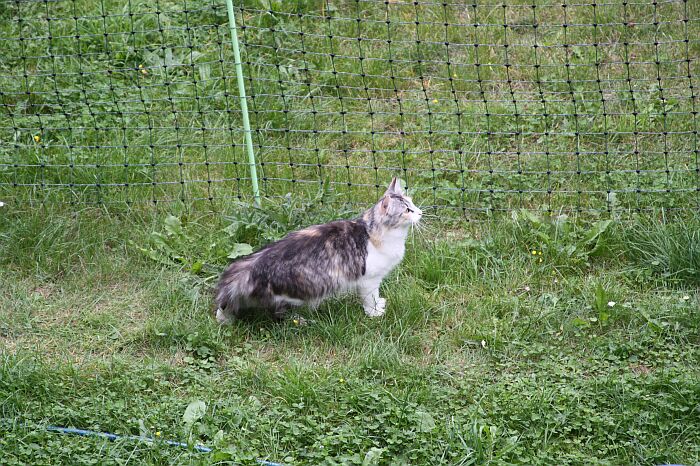 Ribanna im eingezäunten Garten
Ribanna in the fenced garden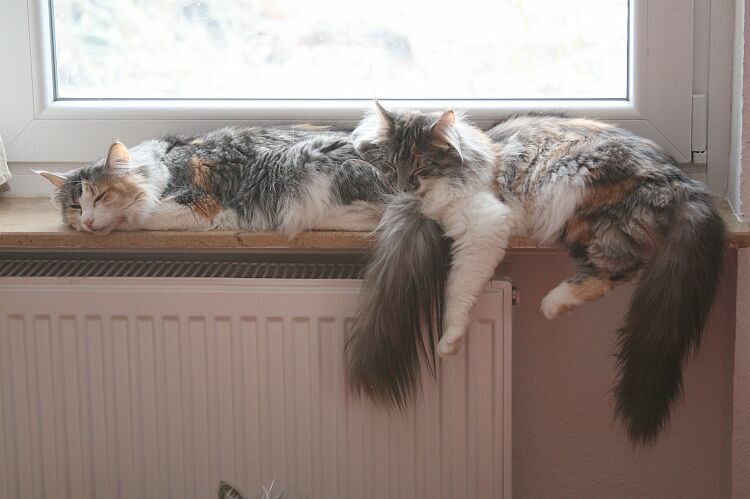 Mutter und Tochter:) - Riba und Dusty:)
mother and daughter - Riba and Dusty:)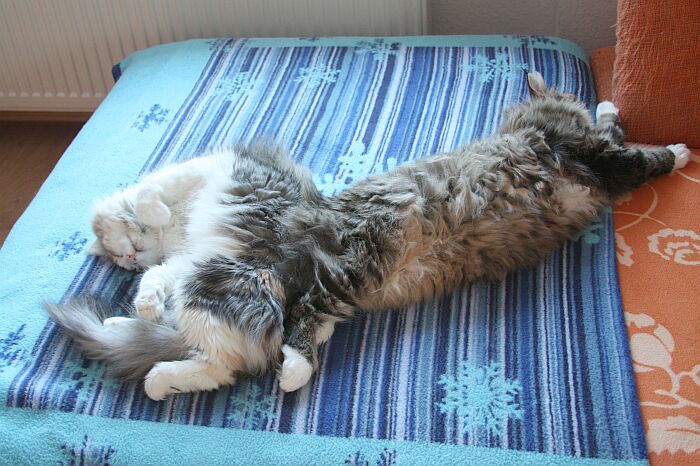 Mutter und Sohn (Riba mit Jemmy:)
mother and son (Riba and Jemmy:)

.
Ein gemütlicher Nachmittag im Oktober
Lazy on an afternoon in October.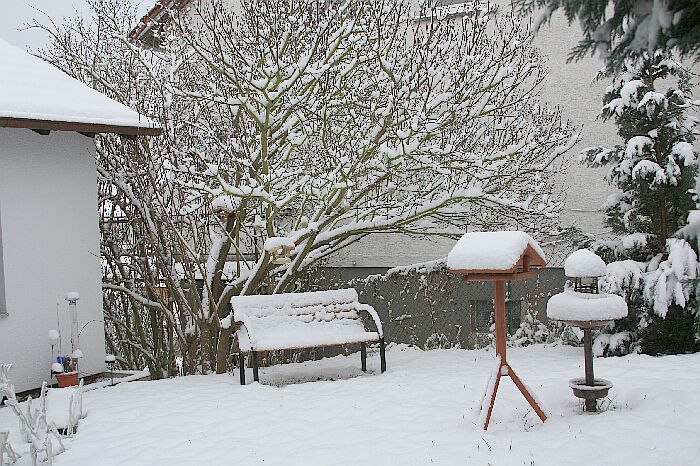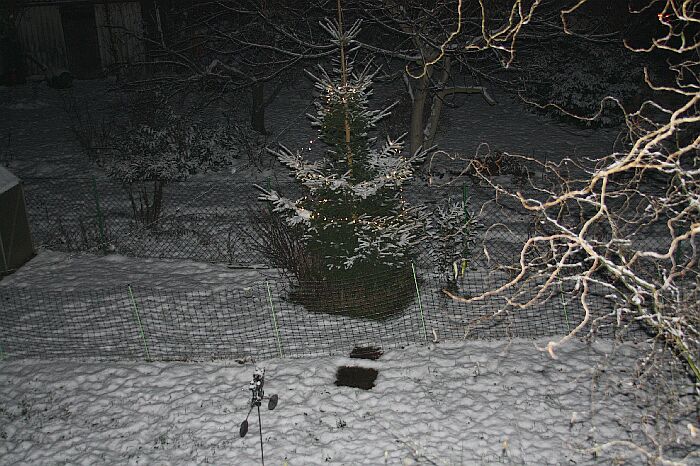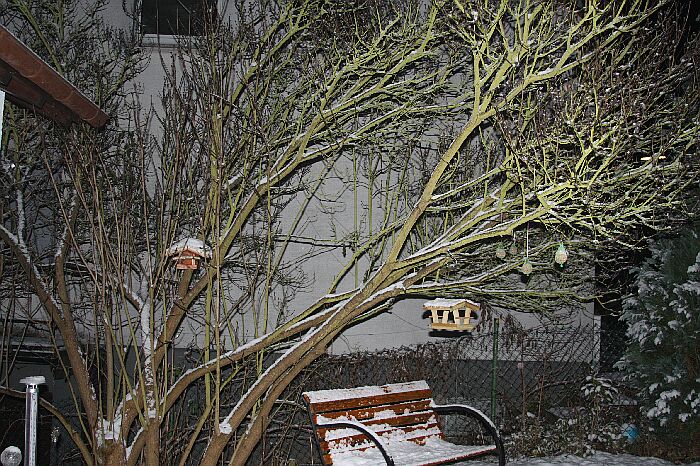 Weihnachten und Winter 2010/2011
Christmas and winter 2010/2011

Anouk im März 2011.
Anouk March 2011.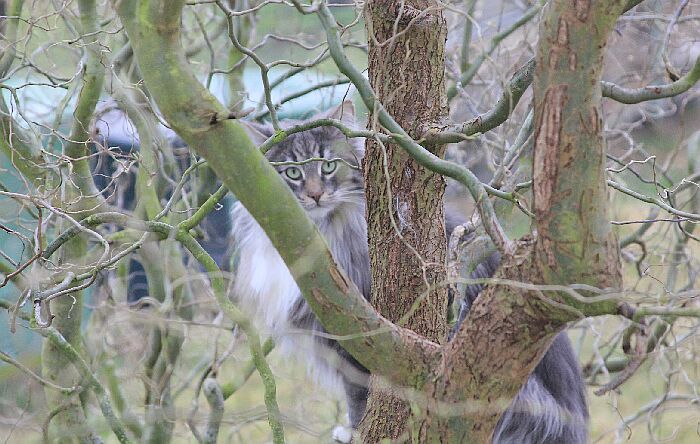 Macho im März 2011.
Macho March 2011.

Die Balkonsaison 2012 ist eröffnet:)
Balcony season 2012 has already started:)
Zurück zur Startseite/Back to Mainpage